5 SCHOOLS IN VENETO
with: Pierluigi Bonotto, Pierpaolo Ricatti. And with Piero Gugliuzza (only School in Arzignano)
collaborator: Aldo De Poli (except School in Sarcedo)

The five school buildings presented here were designed and built during the seventies: those of Orgiano and Piovene were completed in the late eighties, that of Longare remained only partially built, those of Sarcedo and Piovene were subsequently seriously altered. The architecture of the building is always thought of in relation to the design of a possible square, which was never actually built. Each building is unique in relation to the peculiarities of the place and function, but similar to the others for the presence of figures and typological-compositional principles particularly widespread in the Vicenza area, such as the 'entrance-pronaos' between symmetrical wings of the Palladian villa, or the 'three-aisled basilica' of important churches and public buildings.
SCHOOL IN SARCEDO
Project 1973 Construction 1990 Later alterations


SCHOOL IN Arzignano
Project 1976 Construction 1979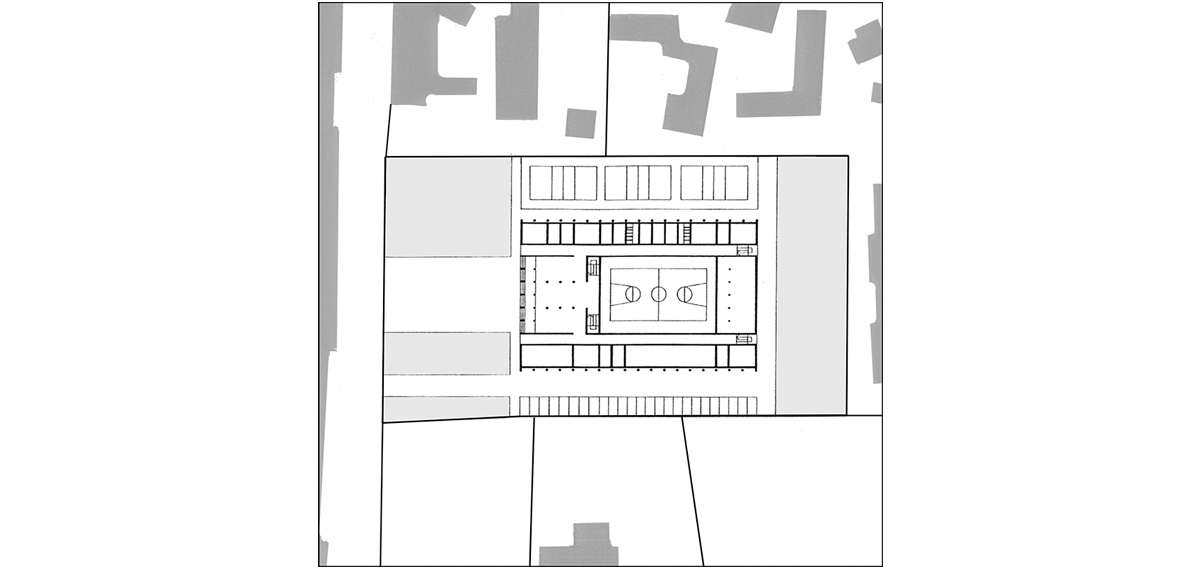 SCHOOL IN Longare
Project 1976 Partial construction 1979



SCHOOL IN Piovene
Project 1987 Partial construction 1980 Completion 1989 Later alterations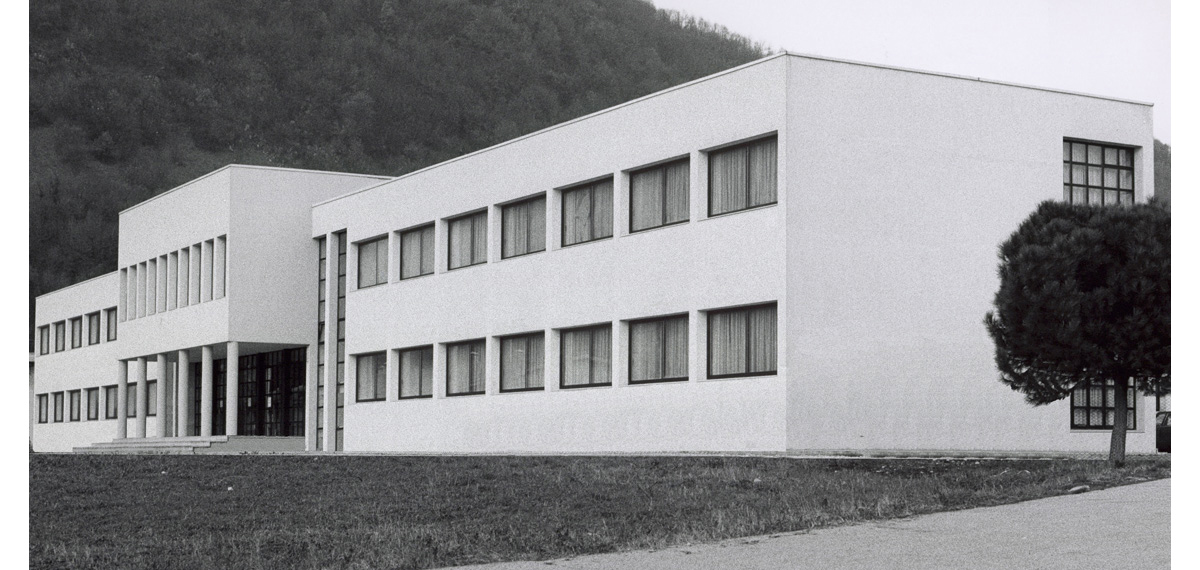 SCHOOL IN ORGIANO
Project 1979 Partial construction 1980 Completion 1989